 Summer Intensive Program 2018
Summer Intensive
This summer ballet program is being held from July 9 – Aug 10, 2018, Monday to Friday, 9AM – 4PM.  Students may enroll from 3 week to the full 5 week program.  Auditions are required for students who are new to the program.  Please contact us to arrange for an audition class.
The Summer Ballet Intensive incorporates the world-renowned Bolshoi Ballet Academy's classical ballet training methods. Stepanova Ballet Academy's philosophy is that each student regardless of their ability or career aspirations shall receive the best possible dance education that will benefit them for the rest of their lives.  In addition to rigorous ballet training, there will also be classes in character dance, lyrical, contemporary and jazz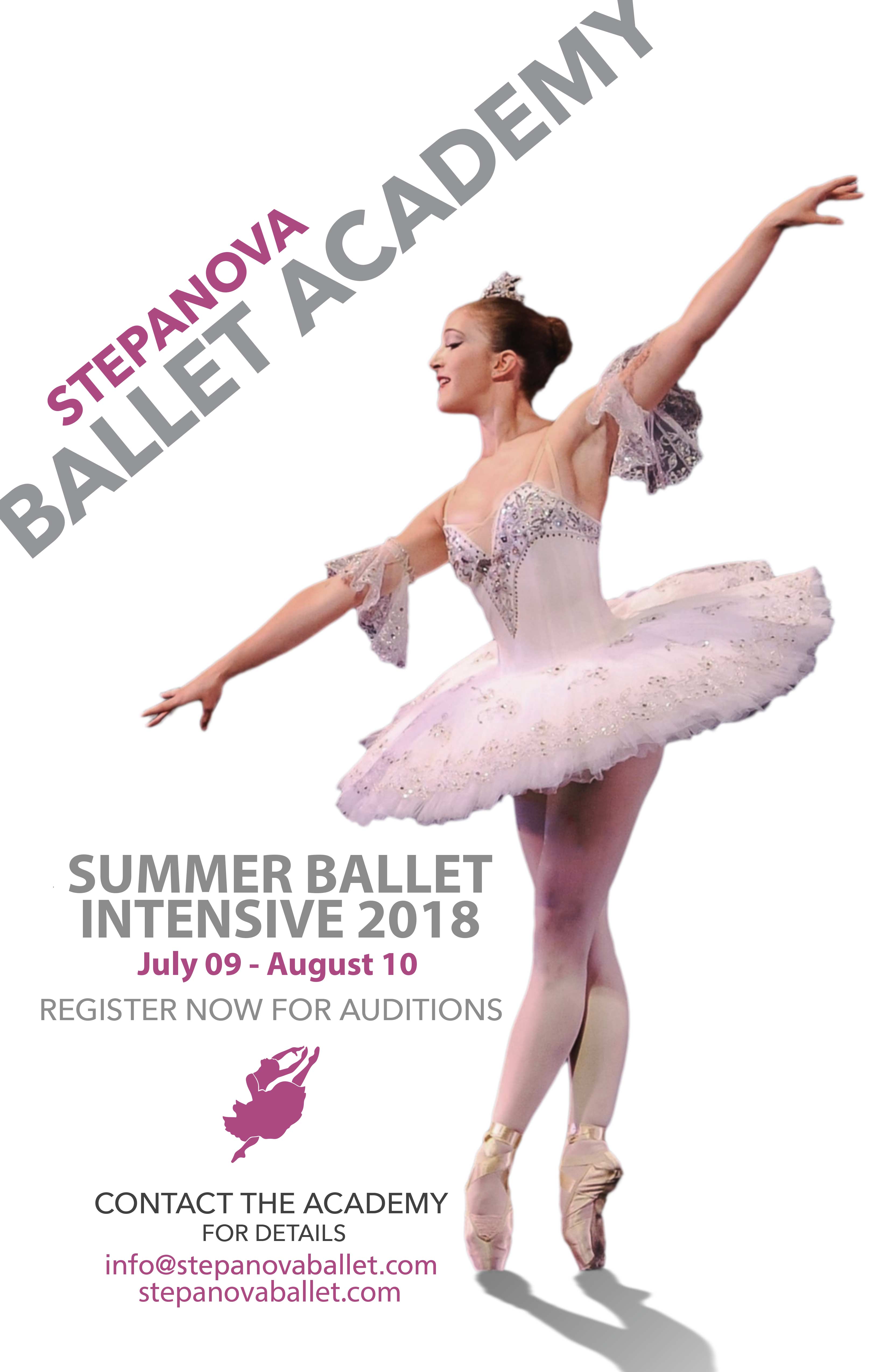 2017/18 Registration.
Classes have started! We are still accepting new registrations.
When you enroll your child at Stepanova, you'll value the real-world experience given to students who are ready to perform.
At the right time, your child will be given the opportunity to perform in many outstanding and famous classical pieces – with professionally-staged productions, full audiences, and all the trimmings.
At SBA, students are exposed to a professional environment – but without the pressures of competitions or tests.
Instead, at the end of the year, everyone at the school participates in the year-end production.
It's not just a standard dance recital. Rather, it's a highly professional and originally choreographed production with custom costumes, sets, backdrops, and sometimes professional dancers.
These shows attract a full public audience – beyond that of the parents and family members of the dancers.
This is where your child will shine – because of the training provided here.
Every hour of training is customized to meet your child's unique needs and goals. If you want to be competitive, there's a path for that. If your child just wants a "fun" form of after-school activity that will open up vast new horizons of opportunities, there's a different path for that, too.
Ballet lessons are offered for all levels of commitment and ability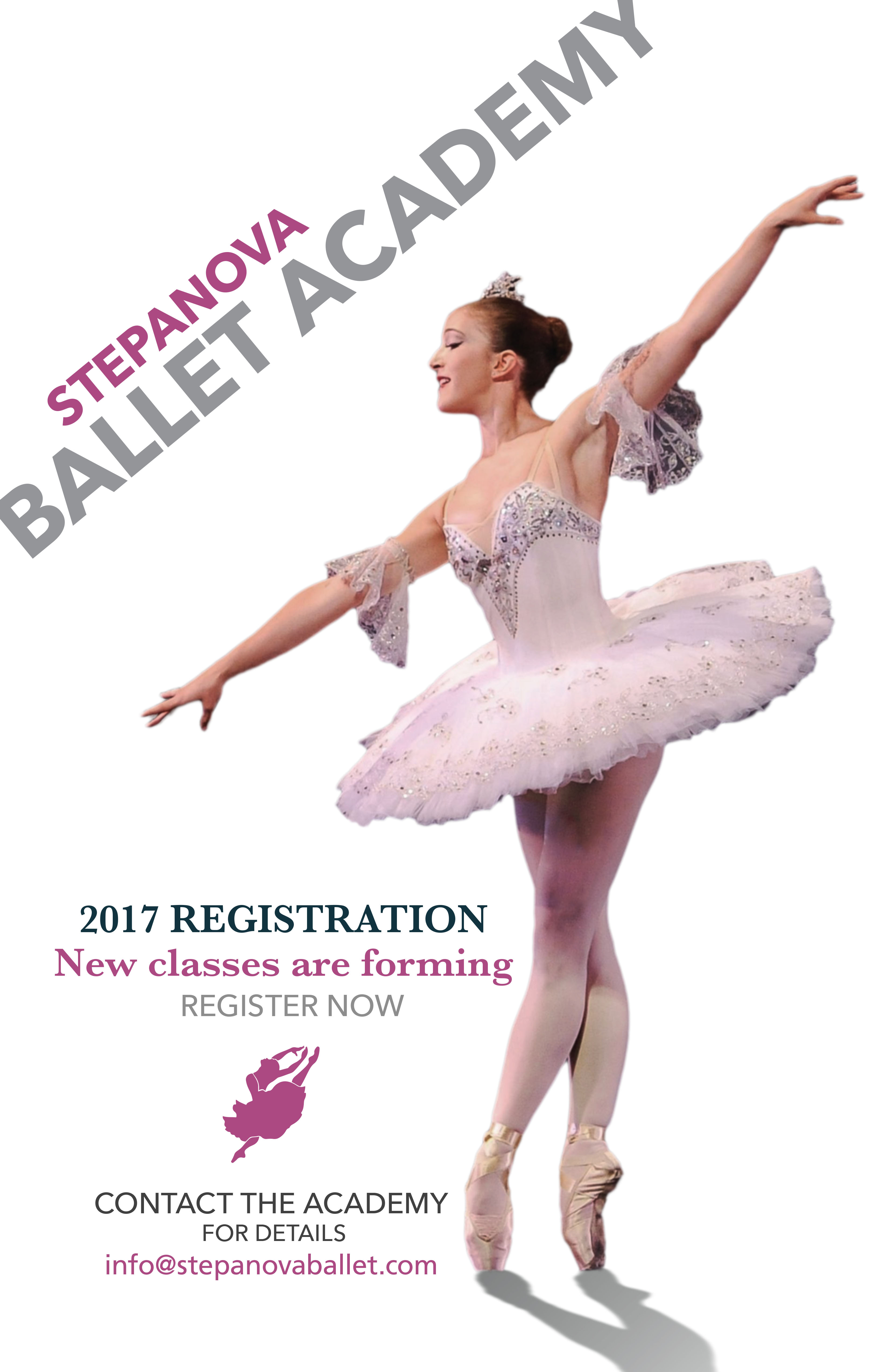 Confidence in Every Step!
Stepanova Ballet Academy offers programs for all levels of commitment and ability. Proper technique in a supportive environment is emphasized at all levels. Our ballet training is complemented with stretch/conditioning, pre-pointe, pointe, variations, Pas de deux as well as classes in Character and Contemporary.
We're accepting new students now