 Summer Intensive
Age 10 and up
This summer ballet program is being held from July 9 – Aug 10, 2018, Monday to Friday, 9AM – 4PM.  Students may enroll from 3 week to the full 5 week program.  Auditions are required for students who are new to the program.  Please contact us to arrange for an audition class.
The Summer Ballet Intensive incorporates the world-renowned Bolshoi Ballet Academy's classical ballet training methods. Stepanova Ballet Academy's philosophy is that each student regardless of their ability or career aspirations shall receive the best possible dance education that will benefit them for the rest of their lives.  In addition to rigorous ballet training, there will also be classes in character dance, lyrical, contemporary and jazz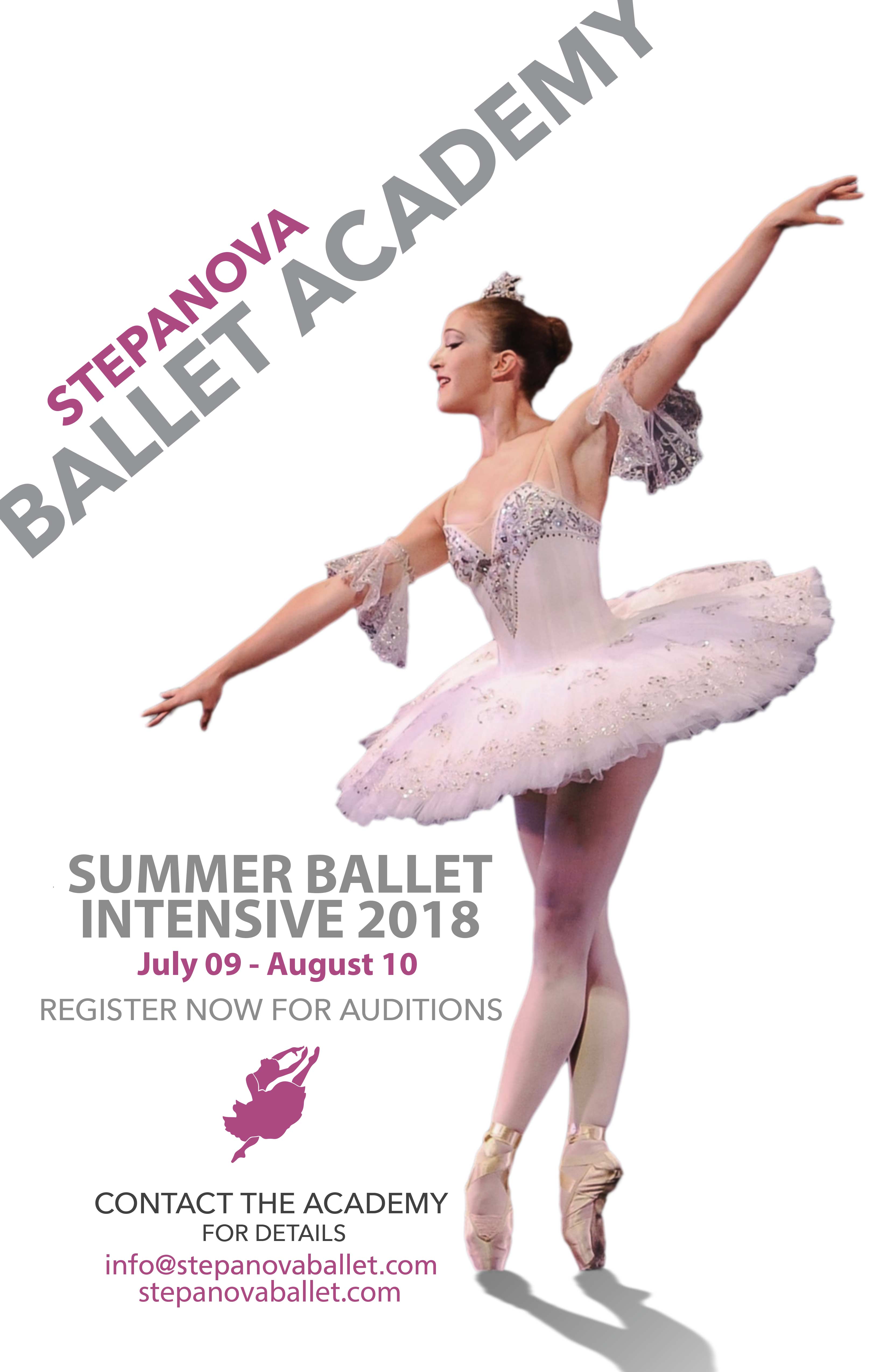 2018/19 Registration.
2017/18 school year is coming to an end. We are now accepting students for 2018/19.
Ballet lessons are offered for all levels of commitment and ability
We're accepting students for 2018/19