Tatyana Markovska
Ballet Teacher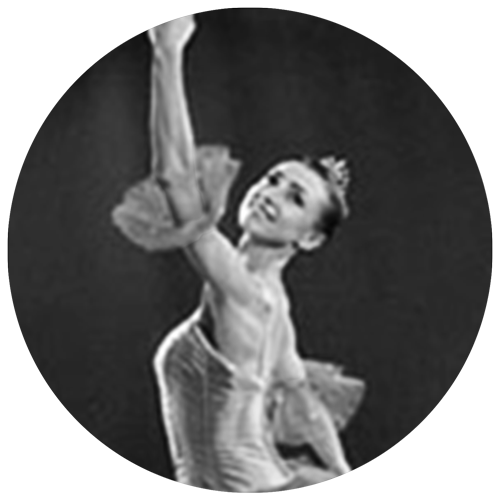 Tatyana Markovska began her artistic career in 1979 upon graduating from the National Ballet Academy of Ukraine. While working as a Soloist Dancer in some of the top ballet companies of Ukraine, such as the Kiev Theatre of Classical Ballet and the National Ballet and Opera Theatre for Children and Youth, she had an excellent opportunity for collaboration with recognized master of ballet.
In 22 years on the stage, her repertoire consisted of a large variety of performances ranging from classical ballet, including Swan Lake, Giselle, The Nutcracker, and Sleeping Beauty to modern choreography. Successfully blending her on stage career with her ambition as an educator, Tatyana Markovska taught at the National Ballet Academy of Ukraine as well as the Kiev School of the Arts.
Since 2001 she has lived and shared her talent and enthusiasm with students in Canada. Rich experience as a performer combined with a deep knowledge of ballet theory gained by Tatyana Markovska at the Kiev State University for the Theatre Arts allow her to open the exciting world of ballet to her students.