Share the stage with wonder
Performance Opportunities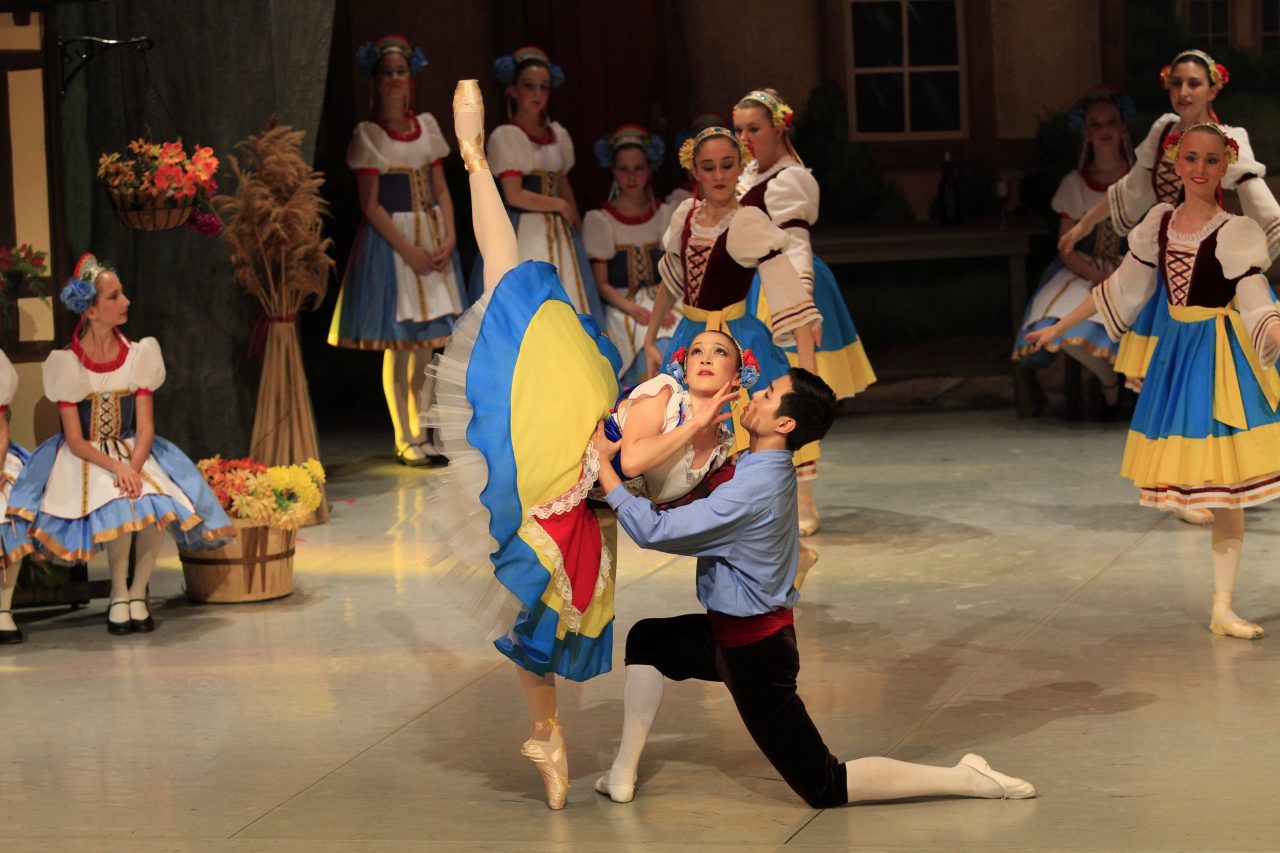 One of the most invaluable aspects of training at Stepanova Ballet Academy are the performance opportunities afforded to students in professionally staged and originally choreographed classical ballet productions. The experience of being a part of a professionally staged production, and playing a role in a fairy tale such as Cinderella, Coppelia, Pinocchio, is something our students and their families are able to cherish for a lifetime. 
Full length productions include original choreography, beautiful 

costumes 

and magical sets. 
Performing in front of an auditorium full of not just family and friends, Stepanova Ballet Academy's shows attract a diverse audience with an appreciation of classical ballet from the community. Custom made costumes light up the stage with vibrant color and detail. Backdrops, props, and custom sets bring the stage to life. This unique experience excites the imagination and allows for dancers to be part of a fairy tale come to life.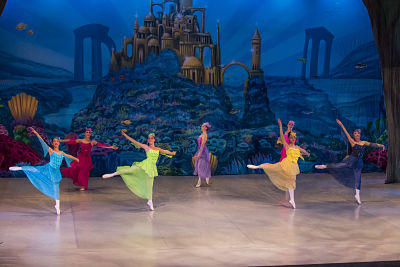 I wanted to take this opportunity to reflect on the beautiful production of Cinderella, I was beyond impressed with the talent and beautiful choreography, most of all, it was impressive to see so many dancers of all ages loving every moment of their dance on stage, you have inspired the love of ballet in the lives of so many students and their families!
Email from Parent
I wanted to thank you for allowing me to attend your school's performance of Coppelia. It was a wonderful show all around.
As I was watching, I kept thinking how beautifully you and your staff coached and rehearsed each and every student. You must be very proud of your students and your staff.
You, as the head of the school and company provide everyone with such artistic integrity and superb leadership.
Email from Guest

Students of Stepanova Ballet Academy have the opportunity to participate in Toronto International Ballet Theatre's annual production of The Nutcracker ft. Stars of the Bolshoi Ballet. For over 10 years, Toronto Ballet Theatre ( a subsidiary of Stepanova Ballet Academy) has presented The Nutcracker production to sold out crowds at The Sony Centre, Toronto Centre for the Arts and the John Bassett Theatre. Young dancers, ages 8 – professional, get the opportunity of a lifetime to perform with the world biggest stars in the largest soft seat theatre in Canada, the Sony Centre. All students who wish to participate in Nutcracker must audition to be cast. Performing before a live audience of over 2,500, teaches stage decorum, instills confidence, and facilitates the transition from student to professional. For many of our dancers, this is the beginning of a career in dance and a lifelong love affair with ballet.
About Toronto International Ballet Theatre
Toronto International Ballet Theatre ( TIBT ) is dedicated to the pursuit of excellence in the art of ballet. By bringing together young talented dancers and international stars, to perform in professional productions with spectacular sets and beautiful choreography by renowned choreographer and former Prima Ballerina Tatiana Stepanova.
International Stars from around the world have guest stared in TIBT productions, including:
Anastasia Stashkevich – Bolshoi Ballet
Vyacheslav Lopatin – Bolshoi Ballet
Ruslan Skvortsov – Bolshoi Ballet
Isaac Akiba – Boston Ballet
Ji Young Chae – Boston Ballet
Misa Kuranaga – Boston Ballet
As always, the show exceeded my expectations – it was magical and exciting, memorable and filled with so many great moments. All performers were so professional and costumes were awesome!!!!! Can't wait for next year 🙂
Ticketmaster Review
The performance of the Toronto International Ballet Theatre of the Nutcracker was just amazing. Everything was done to perfection; the dancing, the music and the decoration. We went as a family with my wife and 3 teenager kids and enjoyed every moment. It was a night to remember. Well done!
Ticketmaster Review
The Nutcracker, as choreographed and performed by TIBT as always was magical, and beautiful. The sets, costumes, and music were all fabulous! Looking forward to it again next year!
Ticketmaster Review
Why Join us?
Highly skilled, truly talented teachers
A strong ballet curriculum
Perform in professionally-staged productions
Comprehensive dance education in a nurturing, well rounded environment
Injury-free training emphasizing the simultaneous development of both technical proficiency and individual artistry
Classically trained ballet dancers can go anywhere in the world and take class anywhere they choose.
Registration
Stepanova Ballet Academy is now accepting new students. Please contact us to arrange for an appointment and tour of our facility. 
Location: 85 Glen Cameron Rd, Thornhill, Ontario
Telephone: (905) 731-3808
Email: info@stepanovaacademy.com
OFFICE:
+1 (905) 731 3808
info@stepanovaacademy.com
ADDRESS:
85 Glen Cameron Rd
2nd Floor Thornhill
Ontario, Canada
L3T 1N8